Origin-of-Life
We are just getting started with this page
We have some animations of the building blocks of life
Video of NetLogo library model of membrane formation – click to expand or collapse
The NetLogo simulation library contains a two dimensional conceptual model of the formation of membrane that contain cells of water. The hydrophilic and hydrophobic ends of a lipid allow the ensemble to orient themselves and self assemble into a membrane. This is a key step in the origin of pre-biotic cells. The video was a Camtasia screen recording of the NetLogo program with the library file. The video also illustrates some of the NetLogo controls and features as well as source code and other information on the library model. It is best to run the video in full screen and to pause it as needed to read details like source code.
13-18

abundance of elements, building blocks of life, CHONSP, methane, IPDs, membranes
expanded text content 13-18
gifanimationsarefromanaturalhistorymuseumlecturecirca2003
22

glucose is a building block of carbohydrates
expanded text content 22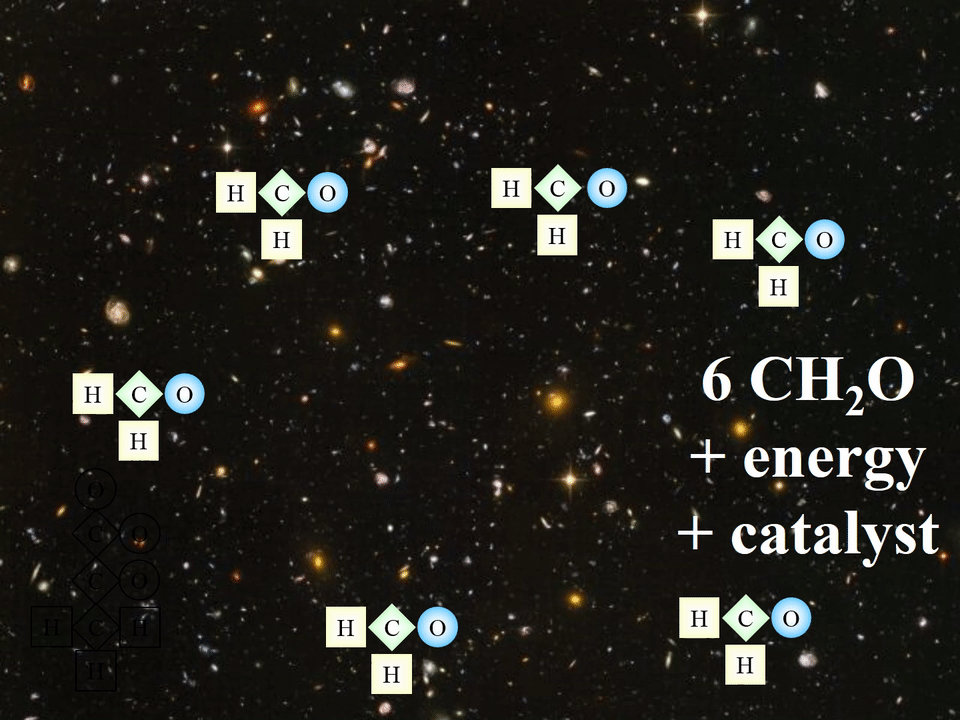 gifanimationsarefromanaturalhistorymuseumlecturecirca2003
content 23 repeat ???
expanded text content 23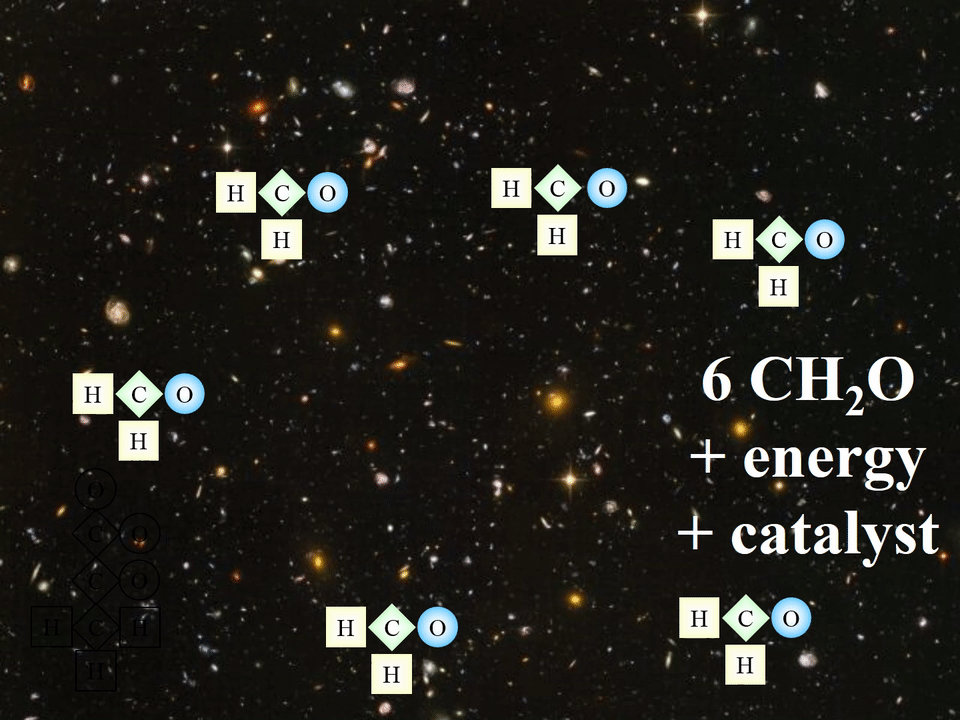 24-28

glucose, ATP, respiration, isomer fructose, building blocks of table sugar, cellulose
gifanimationsarefromanaturalhistorymuseumlecturecirca2003
29-32 TBD
expanded text content 29-32
gifanimationsarefromanaturalhistorymuseumlecturecirca2003
36-38

amino acids are building blocks of proteins, enzymes, structures
expanded text content 36-38
gifanimationsarefromanaturalhistorymuseumlecturecirca2003
39

ribosomes synthesize proteins by translating mRNA to tRNAs attached to amino acids
expanded text content 39
gifanimationsarefromanaturalhistorymuseumlecturecirca2003
40

ribosomes reuse tRNA and mRNA
expanded text content 40
gifanimationsarefromanaturalhistorymuseumlecturecirca2003
46-52

how does information evolve? deletion and insertion of nuclei acids, cells from cells
expanded text content 46-52
gifanimationsarefromanaturalhistorymuseumlecturecirca2003
no content yet - click to expand or collapse images and text table
expanded text content
 

13-18

text

 

22

text

 

23

origin of life text and more text to fill space properly to 800 pixels

 

 

24-28

origin of life text and more text to fill space properly to 800 pixels

 

 

29-32

origin of life text and more text to fill space properly to 800 pixels

 

 

36-38

origin of life text and more text to fill space properly to 800 pixels

 

 
39
 
40
 
46-52
 
 
 
 
gifanimationsarefromanaturalhistorymuseumlecturecirca2003
 
More material - click to expand or collapse
Related Content